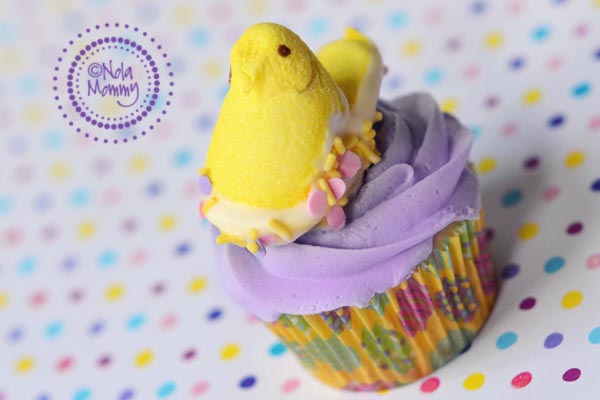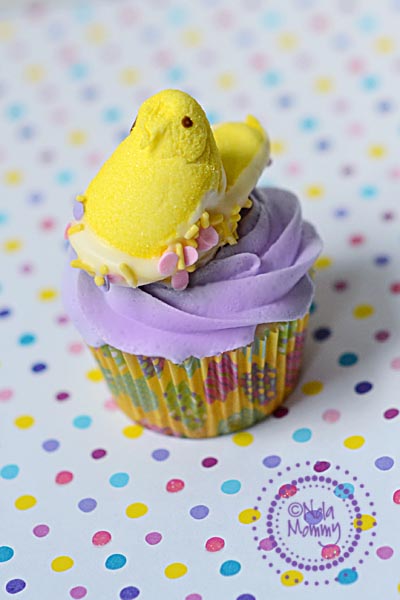 We had an Easter Egg Hunt this past weekend and I made these Peep in a nest Cupcakes and they were a big hit with the kiddos! I used my Wedding Cake Cupcakes Recipe and tinted the icing purple with Wilton's gel food coloring in violet. I melted white chocolate and dipped each Peep into the white chocolate and my son coated them in sprinkles (the nest). We would have gone heavier on the sprinkles but I didn't realize that I was almost out and had to conserve.  I frosted the cupcakes with a 1M tip by Wilton and set the Peeps on top.
My friends either love or hate Peeps.
They happen to be my favorite Easter candy so I loved these cupcakes even more!
Enjoy!

Follow @NolaTricia