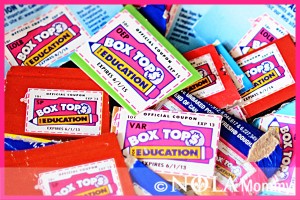 As a mom to a school age child, I am familiar with Box Tops for Education. I know that when we grocery shop, my son has laser beam eyes for products with Box Tops. I am also well skilled at digging through the pantry for just one more Box Top to fill a sheet of 10 for him to turn into school the next day. Now after attending Box Tops for Education University I am even more enthused about the earning potential for my son's school. I was shocked to learn that a school in Beverly, Kentucky raised over $20,000 for their school through the Box Tops for Education program. I kept running through my head all of the the things that my child's school could do with $20,000!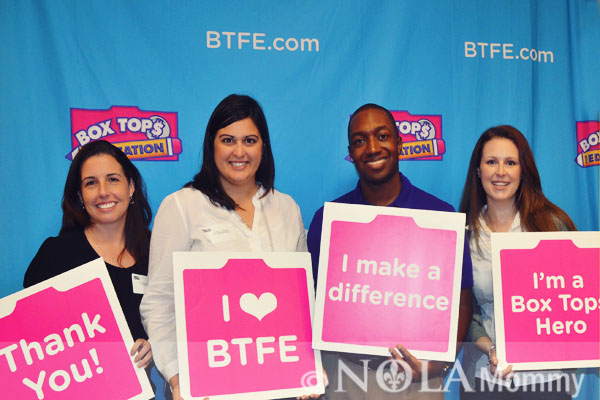 (Bridgette of Experimental Mommy, Linzy of Crawfish Tales
Tommy with Box Tops, & Me)
In addition to clipping traditional Box Tops you can earn eBox Tops through the Box Tops for Education Marketplace. The list of stores in the marketplace is huge and includes Walmart, Sams Club, Gap, The Loft, Barnes and Nobles, and lots more. You can start earning eBox Tops for your school right away!
Go ahead and start clipping! Recruit your friends and family members who don't have school age kids to clip Box Tops for you!
Some Facts about Box Tops for Education:
Schools in the New Orleans area earned more than $700,000!
Over a 1,000 New Orleans area school participate
Schools earned $67 million dollars in 2011
Schools have earned over $400 million dollars since 1996
Over 90,000 K-8th schools participate in the program
The average school earns $800 per year


Follow @NolaTricia