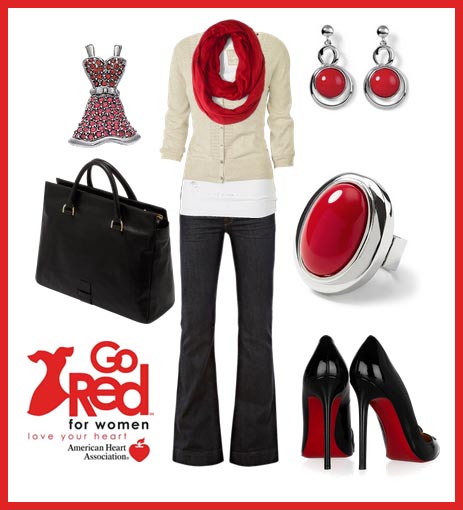 Today, February 3, 2012 is National Go Red Day to support women's heart disease.
I am pulling red out of my closet to show my support for a cause that has touched close to home! Every family tree has their own medical history issues and for mine it's heart disease on every branch. Many relatives have undergone bypass surgery and some have lost their fight, so today I am wearing red in honor of them. It just so happens that my grandmother's favorite color was red and she was a heart surgery survivor for many years.
Did you know that heart disease is the #1 killer of women and that more women die of heart disease than all forms of cancer combined?!?
Unfortunately, heart disease is often silent, hidden and misunderstood.
Currently some eight million women in the U.S. are living with heart disease, yet only one in six women believes that heart disease is her greatest health threat. In fact, 90 percent of women have one or more risk factors for developing heart disease.
Join the American Heart Association to help shed light on this issue
by participating in Go Red For Women.
Go to Go Red for Women to learn more about women's heart disease
including the sign and symptoms of a heart attack.


Follow @NolaTricia