Happy Mardi Gras 2012 Everyone!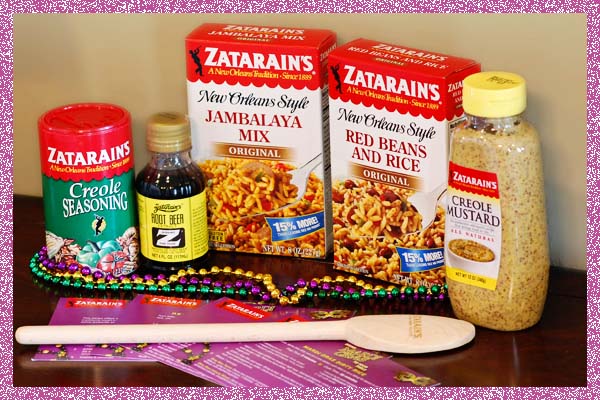 As parades are hitting the streets all around New Orleans, enjoy the taste of Mardi Gras, wherever you are, with a little help from the New Orleans original, Zatarain's! Did you know that Mardi Gras which when translated from French means "Fat Tuesday", dates back to the 1700's in South Louisiana. The feasting and merriment of the day, precedes Ash Wednesday and Lent. The traditional celebratory season, known as Carnival – starts 12 days after Christmas and ends exactly 46 days before Easter. Celebrations take place throughout the Carnival season and consist of parades and  balls.
Mardi Gras balls are hosted by each "Krewe" (the organization responsible for the parade) and are formal presentations of their respective courts (King, Queen, Maids, and Dukes). In the 1950's, even the Duke and Duchess of Windsor (the real ones) bowed to the King of Carnival, Rex. Each ball is unique to the respective krewe and deeply rooted in tradition. (They are my favorite part of the Mardi Gras festivities! Mardi Gras balls are a great excuse to pick out a formal gown and to see my husband in his tux.)
Zatarain's is helping people everywhere serve authentic New Orleans-Style foods, like jambalaya, gumbo, dirty rice and red beans and rice. Thanks to a Zatarain's House Party, we were able to turn a rained out parade day into a day of fun with friends.  We served traditional Zatarain's chicken and andouille jambalaya that I spiced up with some extra Zatarain's Creole Seasoning. Great food is a focal point of New Orleans culture and an important part of any Mardi Gras celebration. No matter if your gathering at a friend's house or on the parade route, flavorful food is part of the tradition of Mardi Gras.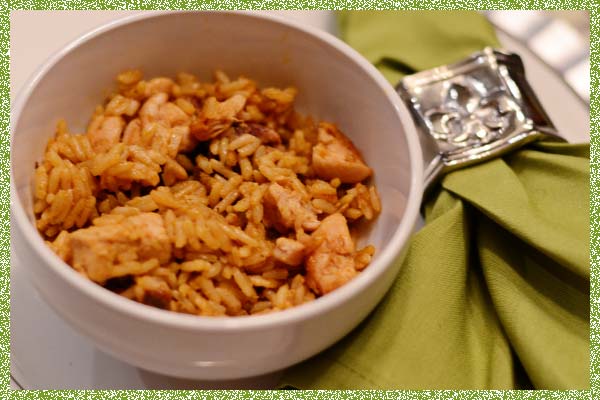 The distinctive colors of Mardi Gras are purple (justice), green (faith), and gold (power). A traditional king cake is decorated with sugar of these three colors and has a hidden plastic baby inside. Tradition says that the person who finds the baby has to supply the next king cake. Over the years, king cakes have evolved into culinary masterpieces filled with everything from raspberry and cream cheese to dark chocolate and pralines. No Mardi Gras meal is complete without a slice of king cake! (Just a side note: a slice of king cake and a cup of coffee make the perfect breakfast!)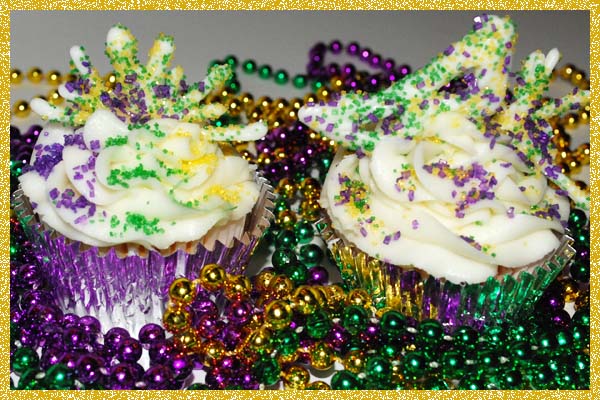 Now it's your turn to celebrate like a true New Orleanian by jazzing up an entire day's menu with authentic dishes. Impress your friends with New Orleans-Style Jambalaya Maque Choux or  Mardi Gras Dirty Rice. Finish the meal with a modern twist on the traditional king cake and serve king cake cupcakes! Follow these links for recipes and more from Zatarain's!
Red Beans & Rice Tortilla Casserole
King Cake Cupcakes (This is a recipe by Chef John Besh!)
You can learn more about the Zatarain's on the web:

Follow @NolaTricia