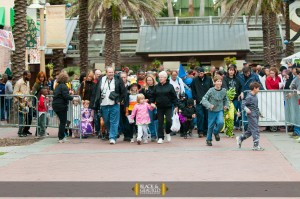 In New Orleans, Boo at the Zoo is a tradition for many families. I know its something my oldest son looks forward to every year and this year will be extra special because Carnival Cruise Lines has jumped onboard with Children's Hospital and Audubon Zoo to make it a year to remember.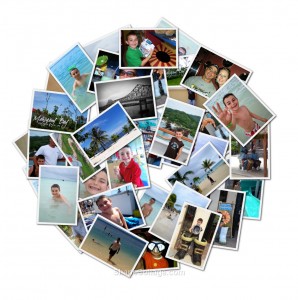 Each year over 340,000 passengers sail out of New Orleans on a Carnival Ship bringing tourist from around the country to our great city and giving local families the opportunity to travel to amazing places across the Caribbean. Did you know Carnival Cruise Lines entertains over 710,000 kids per year. That's the most in the cruise industry. Thanks to Carnival my oldest son has snorkeled the reefs of Belize, visited the amazing beaches of Honduras, and enjoyed Camp Carnival, their top rated kids program, while onboard the ship. Soon the Carnival Conquest will be returning to New Orleans after its extensive dry dock that added new dining options, entertainment, and other great new amenities.
Boo at the Zoo Presented by Carnival Cruise Lines will be held on four nights over two weekends including: Friday, October 19 and Saturday, October 20, Friday, October 26 and Saturday, October 27 from 5:00-9:00PM each night.  To ensure that each little ghost and goblin has the best possible experience, a limited number of tickets will be sold for each evening. Those interested in attending are encouraged to order tickets early for this highly popular, often sold-out annual event.  All games and treats are free with $17 admission (for children and adults), excluding concessions. Tickets are now available at AudubonInstitute.org or at any Audubon attraction ticket window.
There will be some great new features thanks to Carnival Cruise Lines including a Halloweened themed Fun Ship that is 70 feet long, pumpkin carving displays, children's decorating stations, and tropical themed treats. Also, don't miss Carnival Cruise's performers on the Capital One Stage. There will be a toddler area in the Cool Zoo (minus the water, of course) to entertain the little ones. I'm planning on hanging out there with my littlest one while my husband takes our oldest son on the Zombie Themed Ghost Train.
For live updates from Boo at the Zoo on twitter follow
the hashtag #BATZNOLA and follow me @NolaTricia!
The really exciting news is that I am honored to be giving away a FAMILY FOUR PACK of tickets to a local family. The tickets can be used for your choice of night! Get your costumes ready and ENTER TO WIN! It's simple:
To Enter to win a FOUR TICKETS TO BOO AT THE ZOO:
Leave a comment telling me your favorite Halloween candy.
(You know, the ones you might sneak out of your kid's Halloween Trick or Treating stash.)
Giveaway ends 10/13/12 at 9:00pm CST. Winner will notified by e-mail address provided with comment. Winner has 48 hours to respond before another winner will be selected.
m
Disclosure: I was given tickets to Boo at the Zoo in exchange for this post. As always, all opinions are 100% my own and Boo at the Zoo Rocks! Tickets will be given to winner by sponsor of this post. 

Follow @NolaTricia