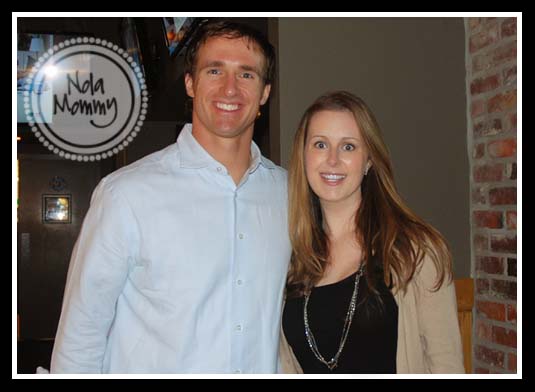 When I first started Nola Mommy, someone asked me what did I hope to get from it and I jokingly
replied,"Maybe, I'll get the chance to meet Drew Brees!"
Everyone who knows me, knows that:
1. I'm a HUGE Saints Fan!
2. My favorite player is quarterback Drew Brees,
for the leadership and character he brings to the Saints.
3. Although I might not know a movie star's name…
I can tell you almost every starting quarterback in the NFL!
So when an e-mail showed up in my inbox inviting me to a Vicks Vapor Rub event with Drew Brees I was shocked and thrilled. It ended up being the premiere of the new Drew and Baylen Brees' Vicks Vapor Rub Commercial!
(Baylen is  his oldest son that he lifted up after winning the Super Bowl
and was pictured with on the cover of Sports Illustrated)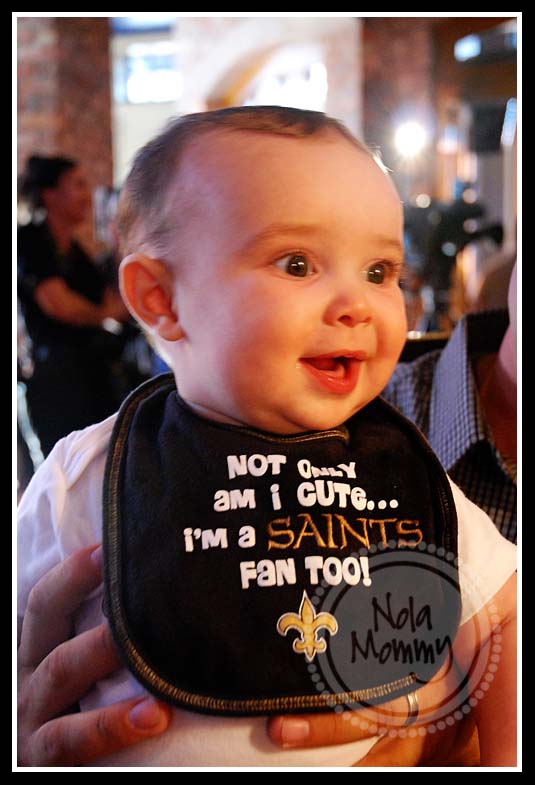 My littlest Saint's Fan!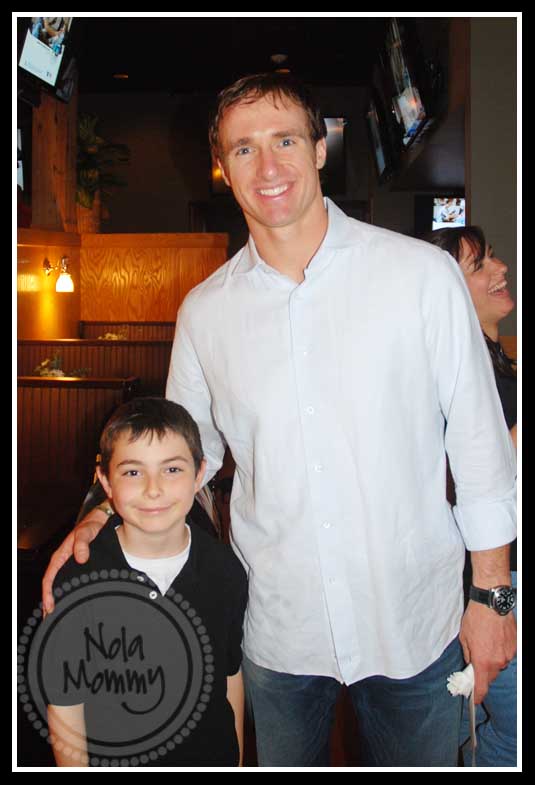 My oldest Saints fan who brought this picture to school the next day!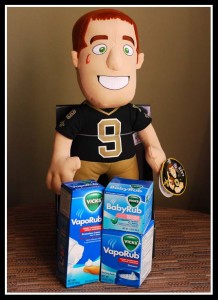 See a resemblance?
Here is a link to the new Vicks Vapor Rub Commercial Featuring Saints Quarterback,
#9 Drew Brees and his son Baylen!
It is a precious commercial featuring a Dad and his son!
You'll be cheering for Drew too after watching it!
Thank you for linking up for my Word(ful) Wednesday!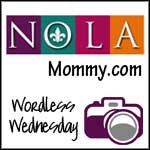 Follow @NolaTricia