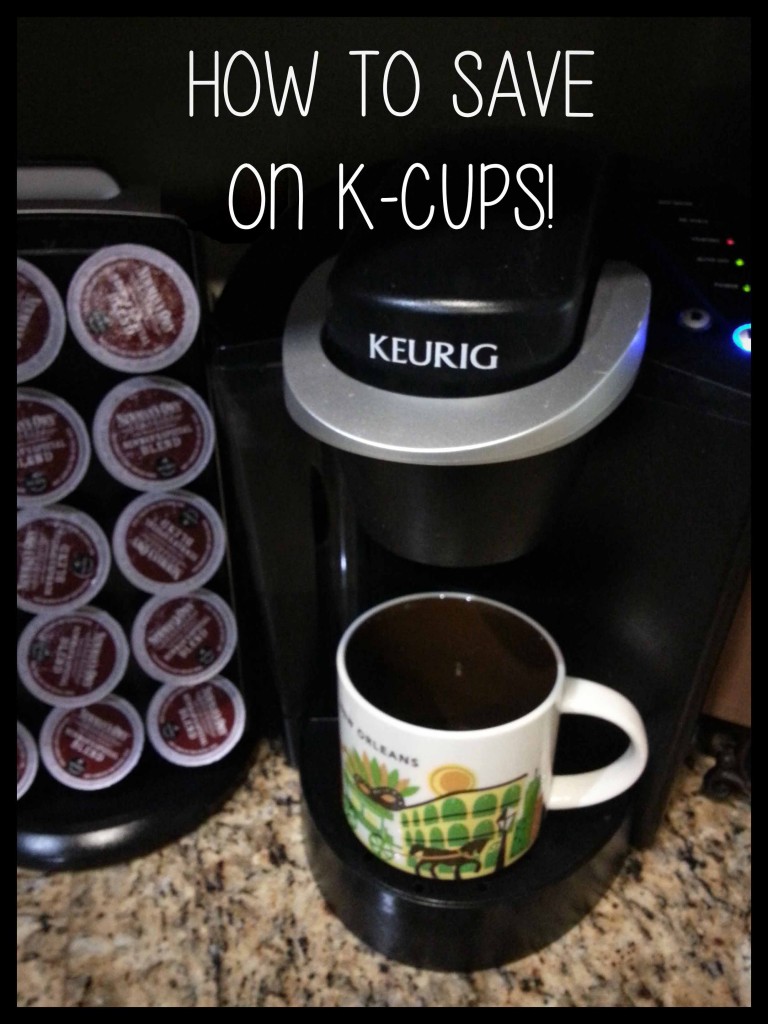 If you have a single cup coffee machine in your house you are forever looking for those k-cup deals.  I am talking deals that are consistent, not the ones that you have to wait to go on sale.  I have found several ways to save on your k-cups without using a coupon or having to wait on a deal.
Sam's Club- This is the best deal that we have found.  For $29 dollars and some change you can get 80 k-cups, which come out to about $0.36 cents apiece.  (Just FYI sometimes Sam's Club will take an additional savings off of them).
Keurig.com- When you join club Keurig you will receive a member discount and free shipping.  They also have a Keurig rewards program so that you can earn points to purchase tumblers, mugs, etc.  They are also running a special that when you buy 4 boxes you get 4 dollars off.  This is how you will get your maximum savings, around .46 cents apiece.
Amazon.com- Prices on k-cups vary depending on the brand, but on average they are about $27.00 or so for 50 count, which is about 56 cents apiece, to $11.00-$17.00 for a 24 count variety.  When you sign up for subscribe and Save, you can save an additional 5% and if you order 5 or more boxes at a time it goes up to 15%.  This also includes free shipping on all deliveries.  For more information about Amazon's Subscribe and Save Program check it out at Amazon.com.
Community Coffee- Community also has a coffee club that you can join to receive a discount on your k-cups.  When you join this free coffee club, you will receive 10% off your order and free shipping with orders over $50.00.  Also when you join you will receive a choice of a free gift with your first order.
Of course there are always going to be deals that will come and go.  Winn Dixie runs a deal every so often that has k-cups $4.99 and you earn fuel perks.  Also several stores, such as Bonton.com will run B1G1 deals. My favorite way to save on k-cups, is to use Kohls Cash that I earn from purchases and usually end up paying about $2.00-$4.00 a box(remember to use a Kohls coupon with the Kohls cash to get better savings!).