First, I have to give a HUGE thank you to Disney for the opportunity to share my #DisneySide with my family and friends by selecting me to host a Disney home celebration. It could not have come at a more perfect time since my family, extended family, friends, and many fellow New Orleanians took advantage of the Mardi Gras holiday and traveled to Disney World. When we checked in at our hotel, a cast member asked if there was anyone left in Louisiana because he was pretty sure they were all in Disney! There definitely wasn't a shortage of people from the Gulf Coast and the purple, green and gold on Mardi Gras Day was a real giveaway about who was from where!
Prior to leaving, we had a #DisneySide celebration to discuss our trip plans and to put together a list of everyone's must see attractions but the real party took place in Disney! This experience really made me focus on what it really means to show my #DisneySide. Please consider this a starter post because I plan on sharing more details in the coming months.
1. Our #DisneySide Unites Generations Everyone in my family has a unique #DisneySide but they all came together at the parks. I love that my parents have each fully embraced their #DisneySides and have traveled to Disney as a couple on more than one occasion. My dad and my oldest son fully embrace the rides and make it a point to ride each one as many times as possible. They were riding Space Mountain at closing time, going again and again, until they locked the doors on them. Hearing them tell that story was a memory that won't be forgotten.  One of the reasons that Disney means so much to our family is because it's one of very few places that both of my boys, who have a large age gap between them, can find things that entertain both of them! My sister is a fan of all of the villains. She had a different villain shirt for every day of our trip . Her favorite Disney quote is, "I warn you, child. If I lose my temper, you lose your head!" from the Queen of Hearts in Alice in Wonderland. Thankfully, after spending a week with her nephews, no one lost their temper and everyone returned home with their heads intact. The point is whether you're a princess or a villain enthusiast, everyone has a #DisneySide!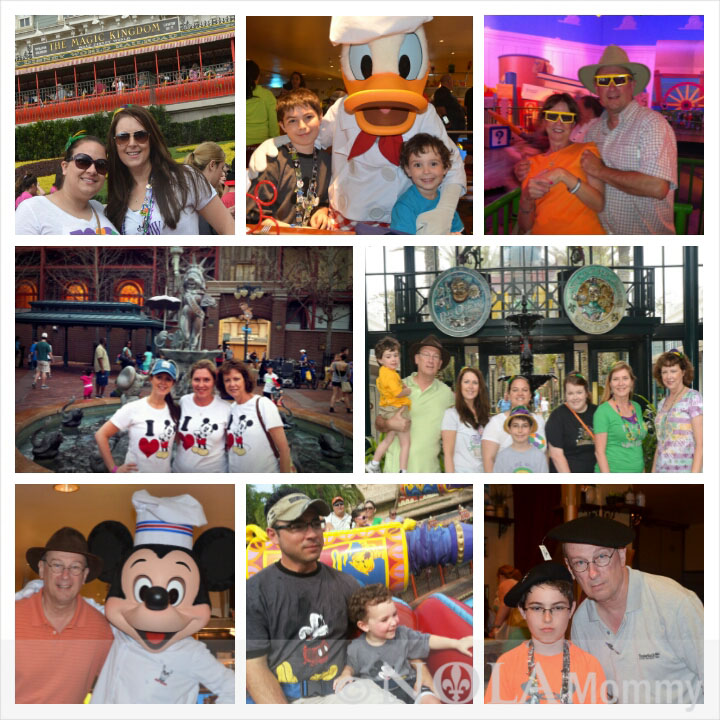 2. Release your Inner Kid  My friend, Laura and her family joined the many New Orleans families in Disney.  When I asked her to describe her #DisneySide she said, "I was surprised that Cinderella's castle held the same draw and mystic that it did for me 29 years ago! It's a magical place, and regardless of age, education, or maturity, you can't help but find your inner kid!" I couldn't agree more! Nothing compares to walking down Main Street and looking at this: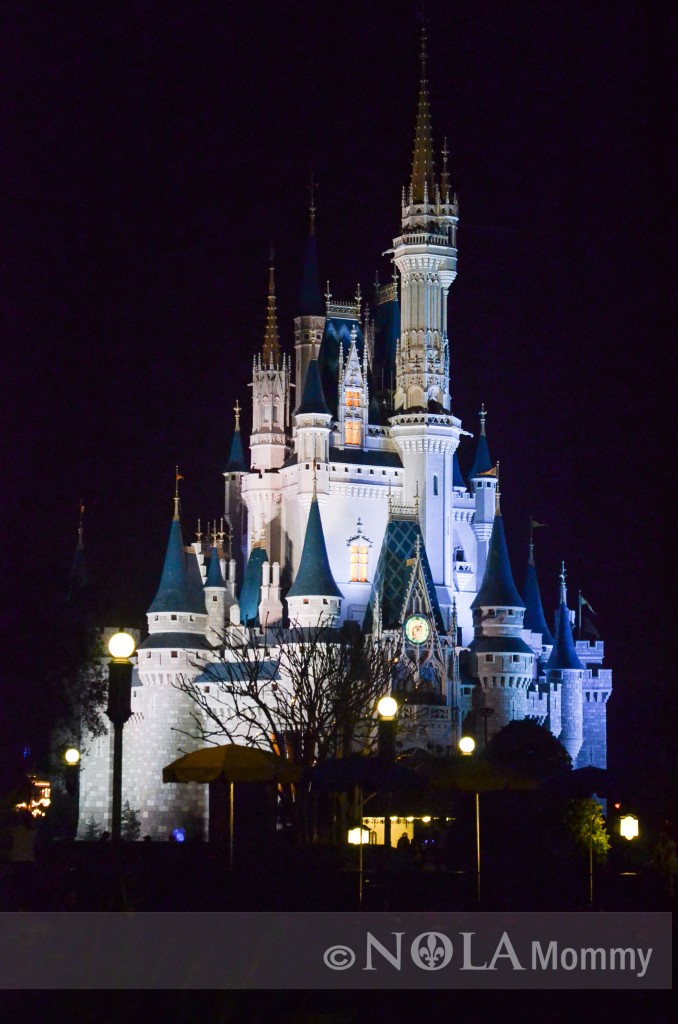 3. Run like a Princess (or prince) My mom and cousin were inspired to runDisney! It was Walt Disney who said, "It's kind of fun to do the impossible." While waiting for a parade, we met a mom who has 5 kids and has participated in multiple runDisney races. She talked about meeting characters and taking pictures during the run, running through the castle to be greeted by a cheering section, and of course, the famous medal. Thanks to a bum knee, I will happily be a part of the cheering section watching my mom and friends run through the finish at one of the races next year! Way to show your #DisneySide Mom! I have some other friends that are fellow soccer moms that run; and here is what one of them did with their Disney sign: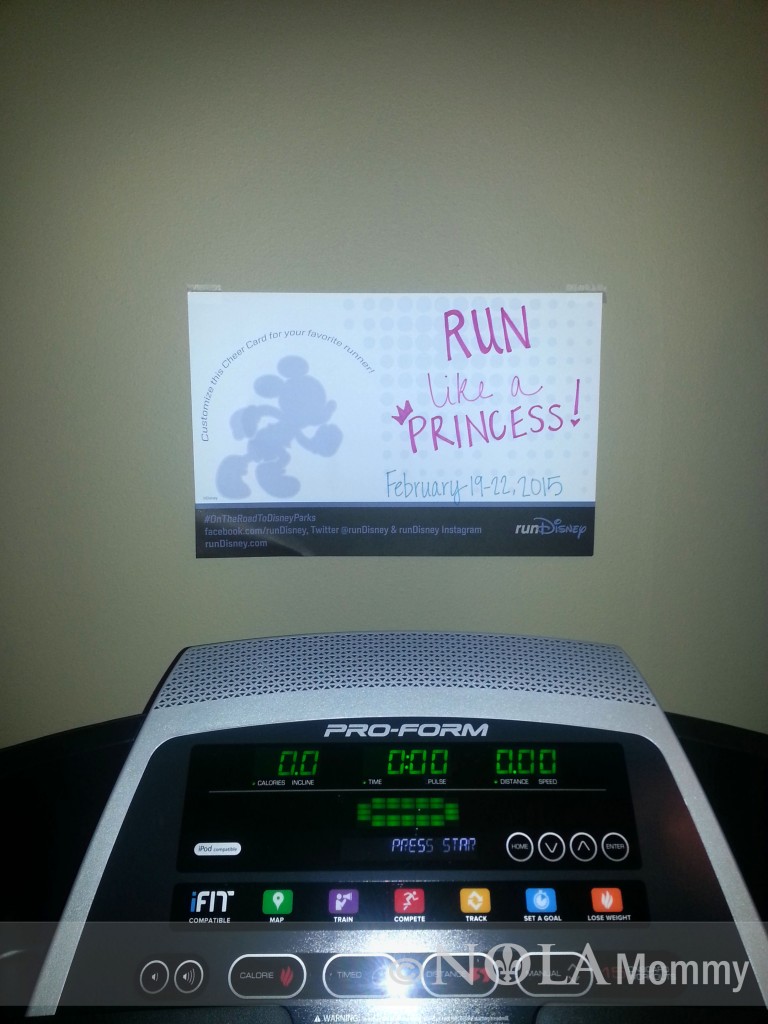 4. Excellence in Customer Service Every company has something to learn about how to treat their customers from Disney. What better way to show your #DisneySide than by treating others the way Disney does! This was my first trip to Disney since exclusively eating gluten free after being diagnosed with celiac disease. Disney's ability to accommodate my diet needs and not make it feel burdensome to myself or the people in our group was exceptional.  I really want to go back just for the dining experiences! There was one person who clearly stood out. It was Chef Raphael, at the Port Orleans French Quarter! He has perfected a gluten free recipe for beignets!!! (I will do a whole post on them, I promise!) One of the top 3 gluten filled food items that I miss since going gluten free is beignets. Having the opportunity to eat gluten free beignets on Mardi Gras Day was an extra special treat! This New Orleanian gives them 5 stars and no matter where we stay on our next trip, I plan on making a special trip just to get an order of gluten free beignets!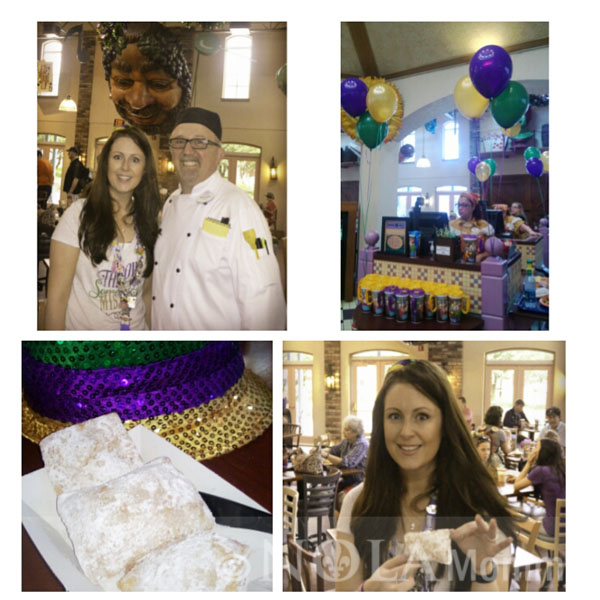 5. Pins, Pins, and More Pins My oldest son and I are officially addicted to pin trading. We usually have a plan to collect certain collections or characters. When we get home they get displayed in a scrapbook frame in our playroom. It's such a fun way to express your #DisneySide!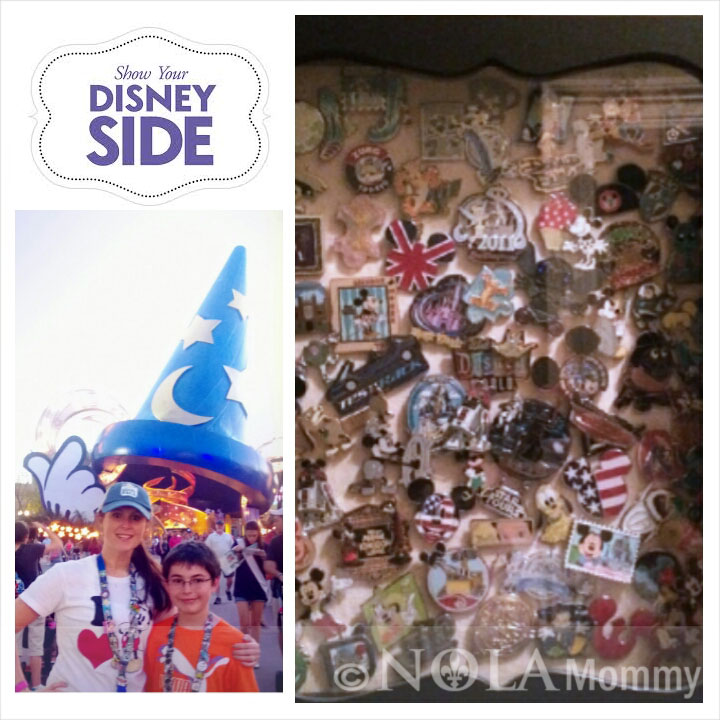 6. Can I have your Autograph?  Another souvenir that most people are familiar with is the autograph book. This trip we had the traditional book for the park but for our character meals we had the characters sign picture mats. Another great #DisneySide project!
7. Strategic Planning Another family and runDisney Alumni family shared what showing their #DisneySide means to them. My friend Jeremy, took his #DisneySide to a whole new level by helping others book their trips as a Disney vacation planner! Even though I consider myself a Disney pro, it was great having Jeremy help fix some of the kinks that come with traveling with a large group! (I'll share more about how he can help you in the very near future.) His #DisneySide is "to don your Mickey Mouse ears, open and shut down a park, juggle fast passes, plan your day around character meals, and map a strategic route that will get you to the best attraction before throngs of others with the same idea get there. It also means that before your've even finished your vacation, you're planning your next!" I love that his #DisneySide is one of strategy and planning!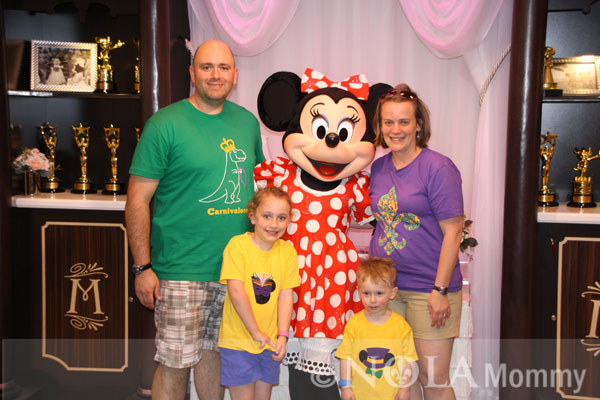 8. Dreams do come True It all comes down to the concept of making dreams a reality with a little imagination! Sometimes its hard to imagine that it all started with a mouse!
Find your favorite character, sing along to your favorite song, watch a Disney movie that you haven't seen since your were a kid, and join me in sharing your #DisneySide!
Click here to share: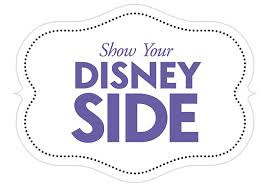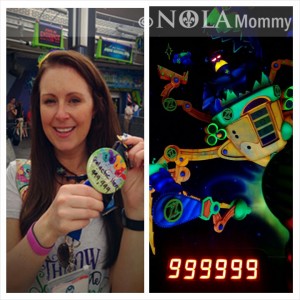 My #DisneySide includes being a Buzz Lightyear Certified Galactic Hero!
Disney is always full of surprises!
Disclosure: I was given the supplies to host a #disneyside home celebration. As always, all opinions are 100% my own. 

Follow @NolaTricia