My family went to Boo at the Zoo sponsored by Carnival at Audubon Zoo last weekend and had an incredible time. If you are one of the lucky ones that got their tickets early and plan on attending this weekend I hope you have a wonderful time too! If you missed out on tickets this year, be sure to order them early next year! I've had the pleasure of going to Boo at the Zoo a few times and even worked it a few years back but this year was without a doubt the best yet. The extra touches by Carnival were amazing and really brought the event to a whole new level. (Check out the video at the end of this post of the 70 foot FunShip 2.0 made of 640 hand-carved pumpkins  timed to music)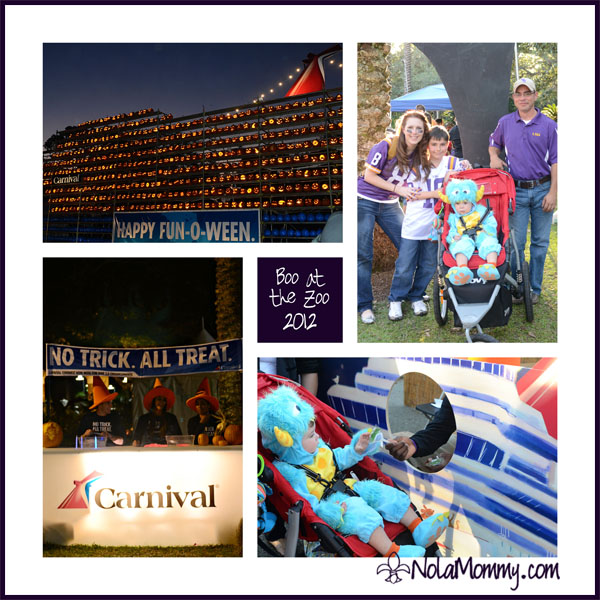 One of the first things we did was hit the the Treak or Treat lane and even my littlest had a great time after he figured out that each little "house" was giving him candy. My advice is to head that way early. As the night when on the line got pretty long but it did seem to move pretty quick.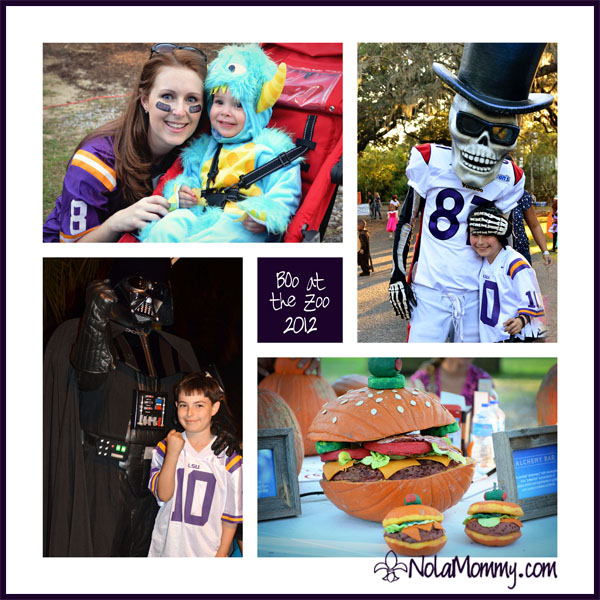 After the Trick or Treat Lane, we went through the Dinosaur Exhibit which usually cost a few bucks when you go to the zoo. It was pretty neat to go through at night! My oldest went through the Amazing Maze (twice!) and the Haunted House after that. It was around there that we ran into the VooDoo's mascot.
The pumpkin carvings were really neat and these hamburger pumpkins were my son's favorite!
Don't miss all of the Star Wars characters in the main walkway. There is also a really cute Star Wars play with Stormtroopers who find out about Halloween on their trip to Earth. It shows every 30 min.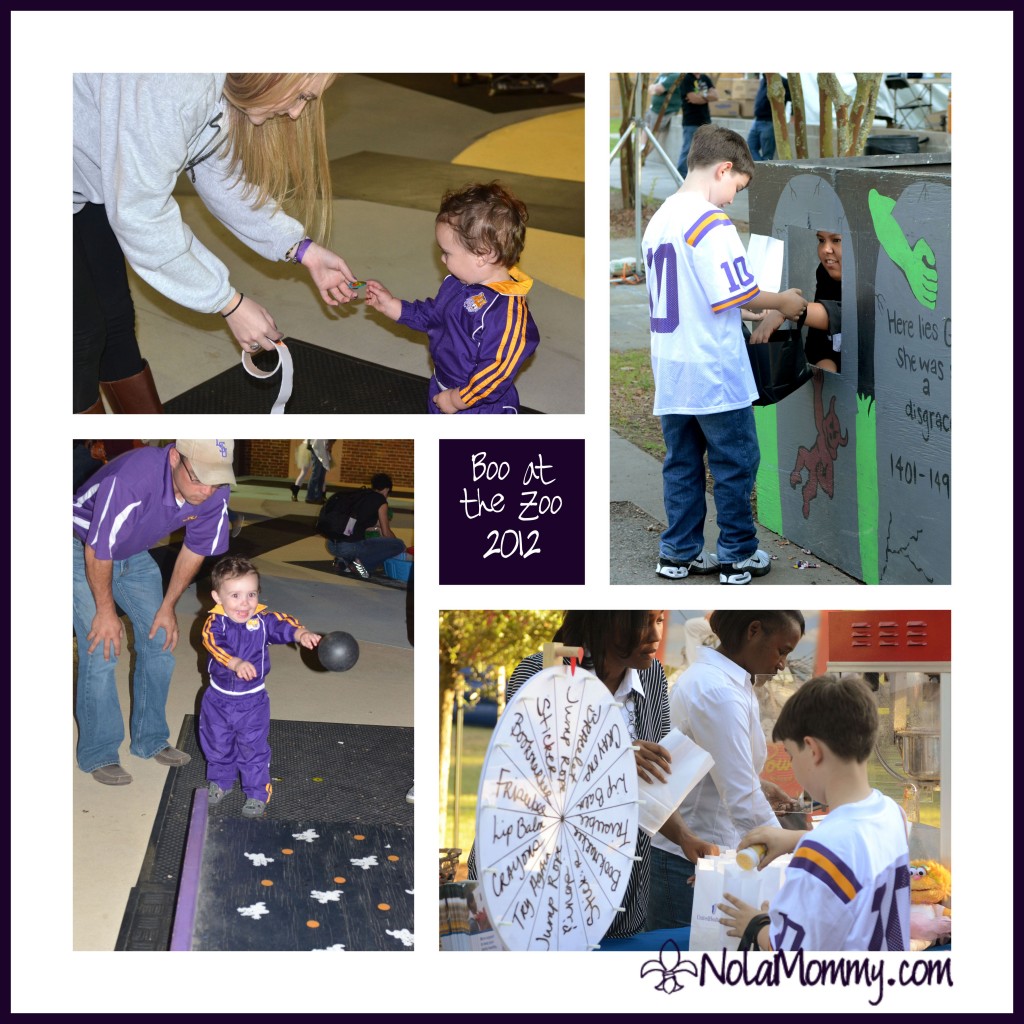 If you have a toddler in your family, then don't miss the toddler area that is located in the Cool Zoo! There were some really cute games and my littlest had a great time playing each game and getting his stickers.  The carousel is also open at no charge.
Remember that concessions (food & drinks) are sold and are not included in your ticket.

Follow @NolaTricia