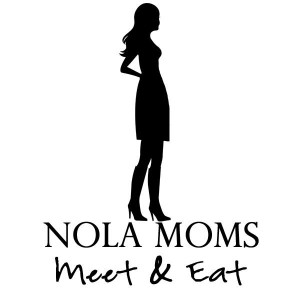 I am thankful that through this site I have had the opportunity to meet some wonderful people and fellow bloggers. One of those people is Linzy from Crawfish Tales and I am excited that thanks to her amazing skills in public relations she is connecting Nola Moms via a Meet & Eat. Every moms knows that the best resource for practical advice is a fellow mom. Moms can relate to each other, share what works, places to shop, and other mom stuff while enjoying a meal at a New Orleans restaurant.
WHO: Greater New Orleans Area moms with children 2 years old and under

WHAT: NOLA Moms Meet & Eat, a new monthly dine around series that provides an
opportunity for NOLA moms to meet and get to know one another. The
lunchtime gatherings allow mom to sneak away during her lunch break or
naptime to mingle with other moms while experiencing different restaurants
around the city.

WHEN: Wednesday, September 26
12:00PM, noon

WHERE: Fresh Bar, 6101 Magazine Street

HOW: There is no registration fee to attend.You will only have to cover the cost of what you order at Fresh Bar. To get a head count so we know how many to expect, please email Linzy@CrawfishTales.com toRSVP by Tuesday, September 18.

WHY: Whether you are a new mom or an experienced mom, there is so much to learn about being a parent and each child is different.Having the resource of other moms is support network that moms can turn to for guidance.

CONTACT: For more information contact Linzy Cotaya, Linzy@CrawfishTales.com

For more information & to keep track of future events please "like" Nola Moms Meet & Eat on Facebook!


Follow @NolaTricia