Don't forget your life jacket.
Is there anyone not trying to take a few days off next week?
Many parts of the country are seeing record high temperatures, which makes the water that much more appealing. So as parents try and figure out how to pack their luggage, their kids' luggage, toys, coolers and other supplies needed to survive the trip, there is one more item you should really add to that list: a life jacket.
Granted, it may not always be an option to pack one. You might not even own one because you're on the water once a year. But if this week is that one time a year you get out on the water, remember wearing a life jacket should not be optional. Ever.
According to the most recent U.S. Coast Guard report, Louisiana had the fourth most boating fatalities in the country last year. That's up from 2010. And nationally, more than 80% of drowning victims were not wearing a life jacket. Wearing a life jacket saves lives. It's that simple.
The National Safe Boating Council wants everyone to have fun on the water this summer while staying safe.
Here are four simple things any boater, novice or experienced, should think about to maximize their safety on the water
1. Make sure your life jacket is U.S. Coast Guard-approved. Double-check that your jacket is appropriate for your favorite boating activities.
2. Life jackets meant for adults do not work for children. If you are boating with children, make sure they are wearing properly fitted, child-sized life jackets. If buying life jackets for the family, do not buy a life jacket for your child to "grow into."
3. Don't drink on a boat. Alcohol use is the leading contributing factor in fatal boating accidents; it was listed as the leading factor in 16% of deaths.
4. Keep in touch. Cell phones, satellite phones, emergency position indicating radio beacons, VHF radios and personal locator beacons can all contribute in an emergency situation.
It's time to cool down and create summer memories with friends and family. Remember to "Wear It!" – always wear your life jacket.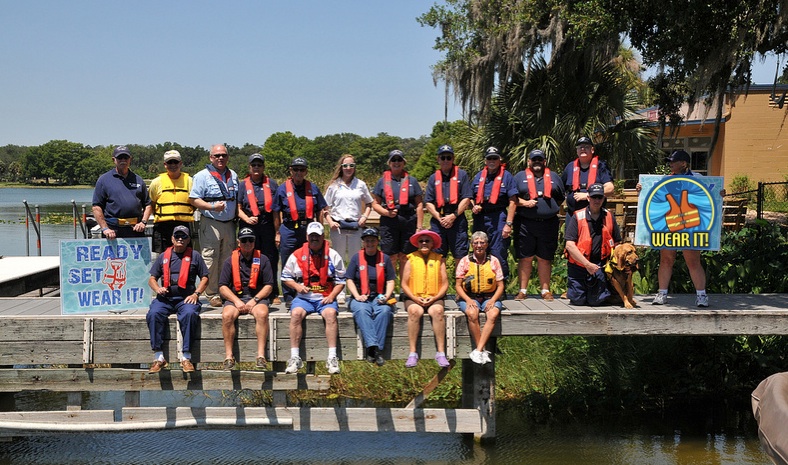 Follow @NolaTricia