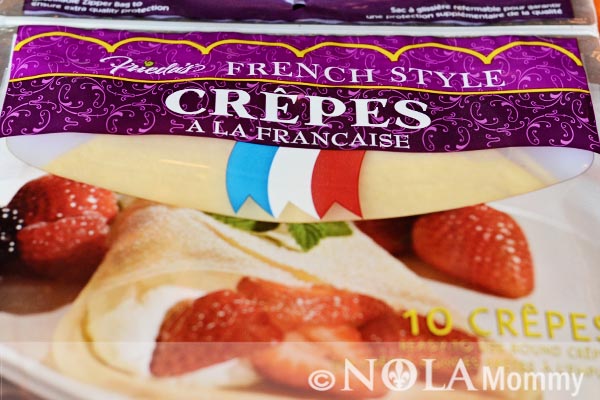 I love crepes but prior to trying the Frieda's French Style Crepes, I have only had them in a cafe' or restaurant. Now after having the ability to easily enjoy such a delicate treat at home I am hooked!
Thankfully these light and slightly sweet crepes are available at your local Rouse's Supermarket and are extremely versatile. Use them for both sweet and savory recipes right out of the package. It's strawberry season in South Louisiana and these would be delicious filled with any type of cream, pudding, or yogurt with fresh strawberries. Simply spread them with butter and fruit preserves for a more traditional French style breakfast. If your in the mood for something savory, use them in place of bread or a tortilla to add a welcome change to your favorite meal. You can also fill them with meat, cheese, roasted vegetables and top them with your favorite sauce. If you are keeping track of your calorie or carb intake you can enjoy a crepe and only add 50 calories and 9 carbs to your meal. I promise they taste like they should be way more than that.
My son has really enjoyed the versatility of Frieda's French Style Crepes. My favorite is Nutella, banana filled crepes topped with caramel. Just coat a thin layer of Nutella on a French crepe and top with very thinly sliced bananas and fold in half. Drizzle with caramel if you wish.I wasn't introduced to Nutella until later in life thanks to a blogging opportunity and I had no idea what I was missing. Paired with banana and the drizzle of caramel these crepes will surely appeal to your sweet tooth. My son's favorite way to eat them is filled with peanut butter and jelly. It's a unique twist on a traditional family favorite. We also enjoyed them with chicken salad and roasted portabella mushrooms with cheese.
What are you waiting for? Head to Rouse's and impress your friends with a great brunch featuring Frieda's French Style Crepes!
Go to www.friedas.com to find great recipes!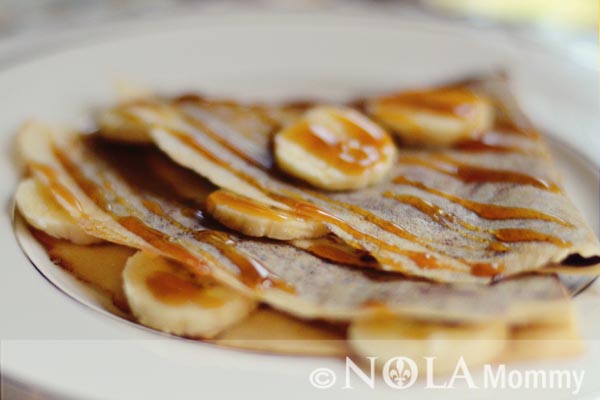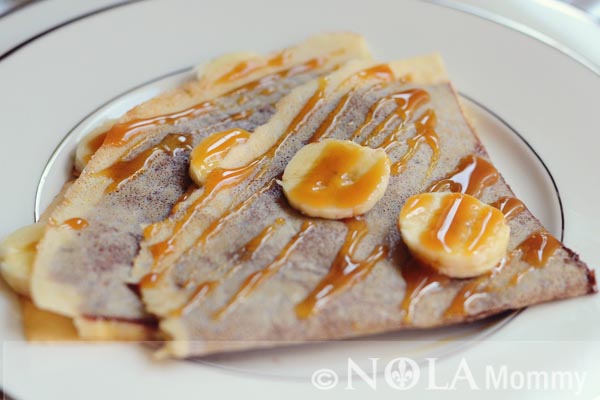 Follow @NolaTricia