This past weekend "We Went Down to the Audubon Zoo Where They All Ask for You!"
There is a story behind these bird photos.
My friends and family know that I have an extreme phobia of snakes.
My dad claims that when I was little, I pet one at the zoo,
but I must have blocked that memory from my mind because they REALLY CREEP me out.
So, I have designed my own system of visiting the zoo
without having to encounter one single snake.
While my husband and son go by the snakes,
I hang out by the birds and meet them on their way out,
and that's why I have a picture of every bird in the Jaguar Jungle.
Happy Wordless Wednesday and Thank You for linking up here at Nola Mommy!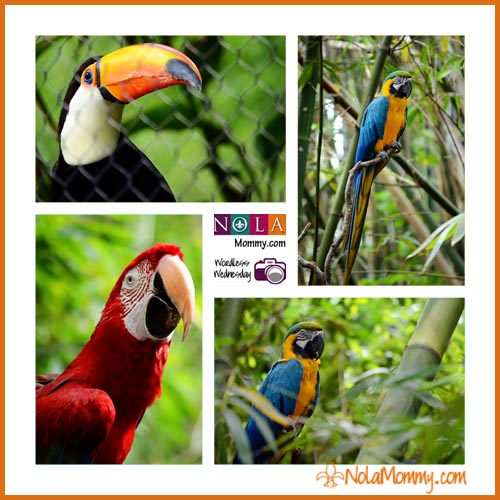 Follow @NolaTricia