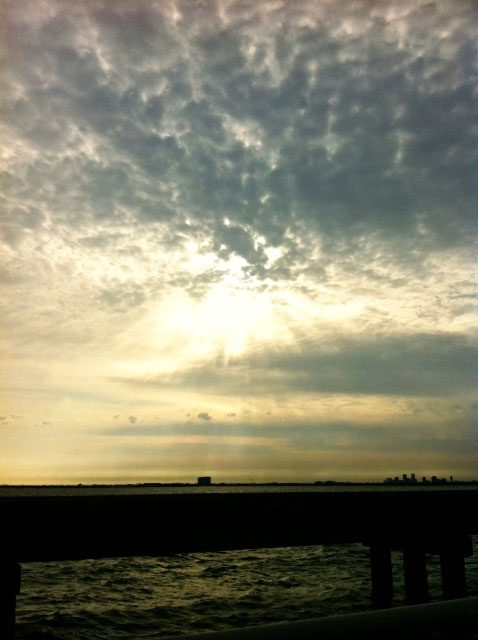 This morning I had to cross the longest bridge over water in North America.
It's 24 miles long and had bumper to bumper traffic! Ugh!
But when I looked over towards the city,
there was a beautiful sunrise with rays of light over the city.
I grabbed my cell phone, snapped these photos, and realized there was no need to stress.
I said a quick prayer, still made it on time and have some promising projects in the pipeline.
The point of this story is that today, I was thankful for this peaceful moment
that was made possible thanks to traffic.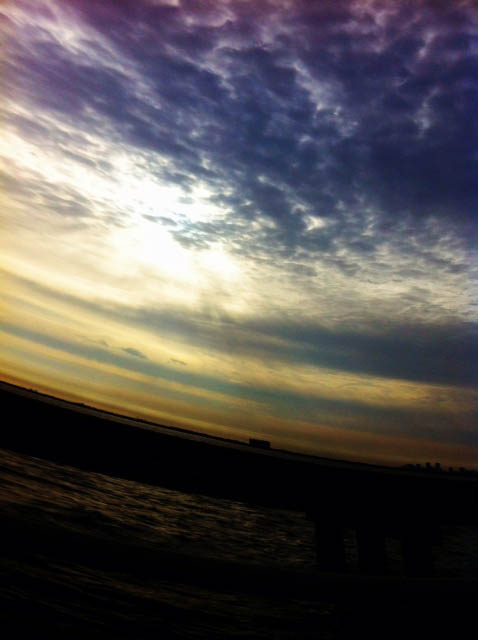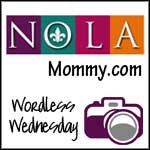 Thank you for linking up here at Nola Mommy!

Follow @NolaTricia