TrashCanKidz is working together with EarthKidz International to bring awareness and help to orphaned children all over the world. Many of these children don't know where their next meal will come from and turn  trash to treasures in their every day lives. TrashCanKidz was created as a way to bring awareness to these these children and to provide them with financial support.
"Driven by creative innovation and through playful virtual reality, TrashCanKidz will bring about change in the lives of millions of orphaned, vulnerable and street children world-wide." via TrashCanKidz.com
When you adopt a TrashCanKidz you will also get access to their online virtual reality game which takes place in The Forgotten World. Your character will help make the world a better place all while while helping real children living on the streets.
The unique thing about TrashCanKidz is the only way to purchase one is by having an ambassador code. When you purchase your own TrashCanKidz you will be given an ambassador code to share with your friends. When 15 people purchase a TrashCanKidz using your ambassador code your child will be able to select another TrashCanKidz for free!
I wouldn't give you this information about this eye-opening product without sharing my code!
So here is is:
324329918
My son selected Slam, an 8 year old, who is cool, mischievous, and boastful! He likes skate boarding, stunts, and practical jokes.
When your TrashCanKidz arrives it comes in a carrying bag shaped like a trash can. Slam also came with a hat.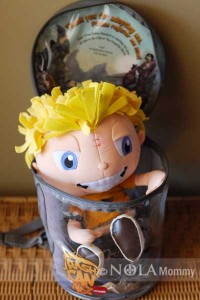 Slam in his carrying case!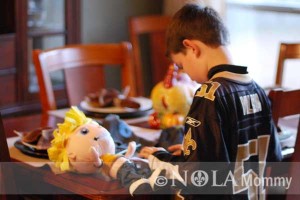 My son learning more about how TrashCanKidz are helping kids around the world.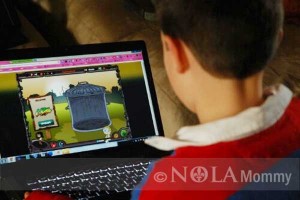 Playing the online game in the Forgotten World! Just to note: We did have a few issues with the online game freezing but we have been having issues with our WiFi so I'm not sure if it is the online program or our WiFi. Just wanted to give you a head's up.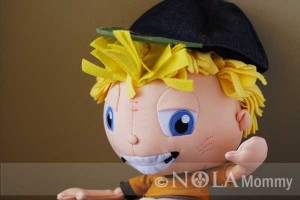 You can learn more about Slam and the other TrashCanKidz on the Web here:

Disclosure: I received a TrashCanKidz in order to facilitate this review through Mom Select. As always, all opinions are 100% my own.  



Follow @NolaTricia