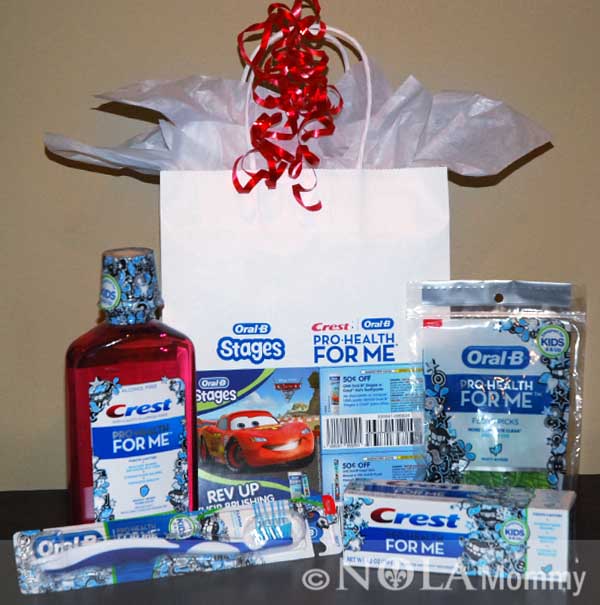 The people at Crest & Oral-B know how important your child's dental health is and have teamed up to create a new line of products called the Crest and Oral-B Pro-Health FOR ME! It is the first and only complete line of oral care products for tween (kids 8 years old and up)! As a mom to a 9 year old, I know that this is the age group that is left out the most. Once a kid turns eight then they feel to old for the baby stuff but they are  not yet ready for the adult line of products. For example, my 9 year old considers himself to old for products with cartoon characters but he's not yet ready for the adult stuff. Thankfully, Crest & Oral-B realized that and teamed up to create products to help fight cavities, strengthen teeth enamel, and freshen breath!
It's a win-win situation for mom and tween! They get products designed for them that they will WANT TO use and mom gets to hear a great report from the dentist at their next check-up! Let's just say that the dentist is not my favorite place! I rank it right up there with being a contestant on Fear Factor. So in order to avoid anything more than a standard cleaning and check-up I choose to brush, floss as much as recommended and try to get my son to do the same. Not only am I protecting our smiles but I'm protecting the family's pocket book because dental treatment can be costly and painful!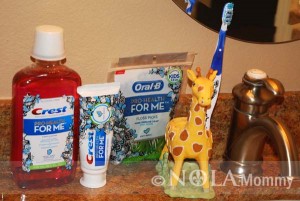 Included in the new Crest annd Oral-B Pro-Health FOR ME line is the Oral-B Pro-Health FOR ME CrossAction Toothbrush which is designed to clean in between those sensitive gaps that kids age 8 to 12 have. The handle is even designed for a hand their size! It's got a comfort grip handle and comes in great colors like a bright blue, lime green, and a bright pink! To go with their toothbrush is the Crest Pro-health FOR ME Fluoride Anticavity Toothpaste in a minty flavor. It comes in with a unique art design on the tube that was chosen  by tweens.  The Crest Pro-Health FOR ME Anticavity Fluoride Rinse comes in kid-approved breezy mint and breezy berry bubblegum flavors. This step helps reach areas where your child may have missed and freshens breath without the burn of alcohol. It comes with a measuring cup for easy dispensing. Finally, my favorite product, the Oral-B Pro Health FOR ME Floss Picks in lime green! They are really easy to use and prevent the long string of floss still hanging around in the sink! That's a mom pet-peeve of mine!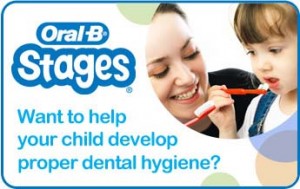 If your child is not yet eight, Oral-B has a line of products called
Oral-B Stages
that fit your child's stage of development. Oral-B Stages is dentists' #1 recommended toothbrush brand for a reason. In a study of over 800 children it was found that 69% of parents reported that compared to other brushes used, their child was motivated to brush longer with the Stages brush! Oral-B has 3 different stages. Stage 1 is from children 4-24 months old, Stage 2 is for 2-4 years old, and stage 3 is from 5-7 years old. Go to the
Oral-B Stages page
to learn more about which products are appropriate for your child's stage.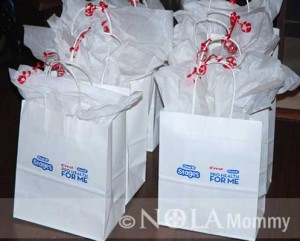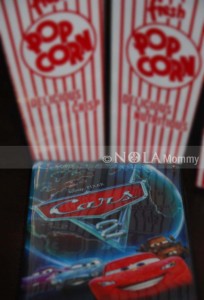 I love sharing great products with fellow moms and and thanks to Crest and Oral-B sponsoring a Mommy Party, I had the opportunityto share Crest and Oral-B ProHealth FOR ME with fellow moms and their kids! We had around 14 kids that were able to take home their own Crest and Oral-B Pro-Health FOR ME line of products. The little ones received an Oral-B Stages product. At first I thought that kids, especially older kids around 9-12 years old, would be like, "Oh, its just a toothbrush. Bummer." But they were really excited about getting "Cool" "Awesome" Toothbrushes!  Those are their words, not mine! We also watched the new movie just out on DVD, Cars 2! It was a great time and Moms and tweens were excited about their new dental care products! I have heard back from a few moms and they are never going back to traditional floss… ever! Their kids all really liked their new toothbrushes and they do think that the fact that having a toothbrush that your child likes the design of motivates them to brush and to brush longer!
On the Crest Pro-Health page your child can play the online game Yuck Mouth and learn more about why dental hygiene is so important! Look to the Oral-B Stages Parent Guide for great information about dental health and tips for setting up a dental routine!
Disclosure: I received Crest and Oral-B products through a campaign sponsored by MomSelect. As always, all opinions are 100% my own. 

Follow @NolaTricia