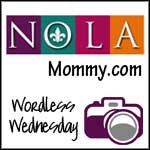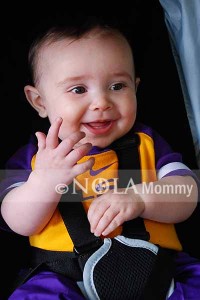 "I'm working on my sign language with Mom."
(Baby Sign has been amazing, he's signing at 7 months!)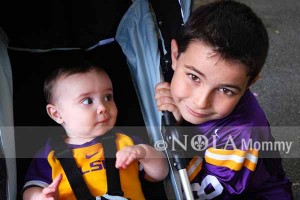 "Hey, Brother! Where did you come from?"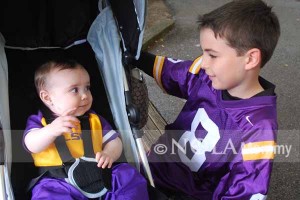 "Listen Up! This is how it's going to be."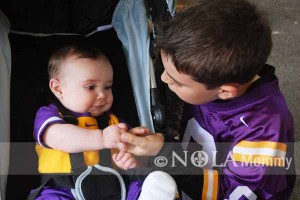 "Got a deal, lets shake on it!"
Happy WW Everyone! I captured these pics on one of our recent outings and loved the sequence of events.
The thought of my little guy telling my big guy what to do isn't far off!
Oh yeah… Geaux LSU! We're National Championship Bound!
I hope everyone had a blessed Thanksgiving & thanks for linking up at Nola Mommy!

Follow @NolaTricia