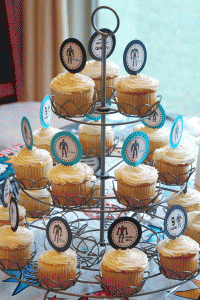 What does it mean now that you are turning 9?
It means that in 365 days your age will be represented by double digits!
In 2,555 days you will be asking to borrow the keys to the car!
In 2,920 days you will be starting school as a high school senior!
In 3,285 days I will be helping you move into your dorm in Baton Rouge!
Okay, I know my mommy heart is jumping into fast forward right now but every time I look at you, I see the little man that you are already becoming and I am so proud of you!
I love when you say your bedtime prayers and pray that God watches over me, your dad, your baby brother, your grandparents, and your friends and then as so not to be forgotten you throw in a "Oh, and me too!"
I love your thirst for knowledge and facts! Even when you tell me about the alligator turtle whose tongue looks like a worm to attract fish. But,  I do think that you are on a quest to see how much you can gross mom out. Hmmm….
I love your drive and ambition at only eight years old, like when you told your teacher that you would really like to learn more things about running a business and your plans for a MBA.  I know that if you set your mind to something that you will accomplish it and I really hope that one day you have your "pizza empire" that squashes Dominos. I remember when you told our hairdresser about your plans for your empire and she asked for free pizza and you told her, "Only on the first day and then maybe ten-percent, but I have to make a profit." Then you asked her for a free haircut and she said, "It's not my first day." But you negotiated ten percent off and she told me that was the first time she has been haggled by an eight year old.
Your computer skills are better than many adults I know. When I was ready to scream because Photoshop refused to cooperate you walked over and reminded me that I had to select what I wanted to work on (i.e. layers). Um okay, which one of us attended school for the program?
Your compassion with your little brother is so touching. When I was pregnant so many people warned me that you would have a hard time adjusting because you had been an only child for so long but you took to the role of big brother like a fish to water and I hope your love and connection to him goes on beyond my time.
When you wrote a story for class and said, "My mom is a nurse. Nurses have to be smart, kind, and strong. My mom is all of those things," I thought there would be a request for a new box of Legos but you just said, "It's true mom, you are." Little do you know that I have that story and am keeping it for when in the years to come I know nothing and am cruel for enforcing a curfew.
Know that I will always want the best for you, pray for you, and love you no matter what! I am so blessed to have you as my son and I wish you the happiest birthday a 9 year old could possibly have!  
From This: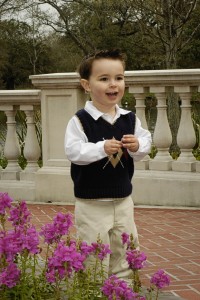 To That:



Follow @NolaTricia