Hi, my name is Tricia and I am addicted to my agenda. For me to stay sane and organized, I have to write everything down on paper. I have tried everything from high tech personal assistant devices (PDA's). Remember those? They proceeded the smartphone era and it had a calendar, task list, and a note pad in it. It took 5 minutes to use the stylus to type in the task versus just 30 seconds to write it down. Then I tried various iPhone apps. I have purchased to-do list apps, time management apps, and calendar apps and none seem to keep me as organized as writing everything down. Before finding the Mom Agenda, I tried every paper organizer on the market. In 2010, I came across a blog review for the Mom Agenda and I ordered it that night. I am completely satisfied with it and look forward to ordering a new one every year.


The Mom Agenda is set up in a way that is efficient, easy to customize to your needs, and unique. The full month view calendars are in the front, then the daily to-do section, and in the back are mom essentials. On the part where you write your daily tasks, you can see your entire week in one glance. It really gives you an idea of not just how crazy one day is but a good guide to predict how the week is setting up to be. On the top half you can write your agenda and/or task. On the bottom is a grid that can be assigned to each of your kids, your business, and even your blog. It really helps you organize every facet of your life in a simple way. There are also pages to write your favorite books, movies, wines, gift record, entertaining resources, and even vacation planning. The mom essentials section includes an address book, medical information, and important dates.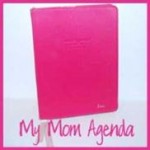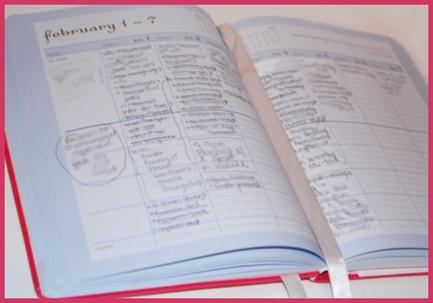 One more tip: I highly recommend paying the little bit extra 
to have your agenda personalized. I tend to take mine everywhere I go and on one occasion I did leave it behind and my name was right there on the front.

Right now there is a huge sale on various Mom Agenda products (up to 50% off)! In addition to the mom agenda they have other great products to help you and your family stay organized. 
Take 10% off all orders of $65+ at momAgenda! Code: MOM10OFF65 Offer Expires 10.31
Take $10 off all orders of $75+ at momAgenda! Code: MOM10OFF75 Offer Expires 10.31
Hurry! Sale ends Sunday October 16th! 

Follow @NolaTricia