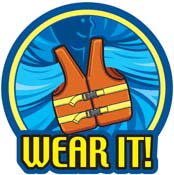 Here in Louisiana, many families will enjoy this July 4th weekend by spending time on the water. The lakes will soon be crowded with boaters enjoying their favorite fishing holes.  Please take the time to join the National Safe Boating Council and sign the Safe Summer Pledge to wear your life jacket and practice safe boating habits. Sadly, many fatalities on the water are a result of boaters not wearing their life jackets and Louisiana has a higher than average rate of boating fatalities.  
My family has a fishing camp in South Louisiana and we have many great memories on the water. My son doesn't step into the boat without first putting his life jacket on. Unfortunately, this topic hit close to home in 2009 when five boaters were killed on the lake that our camp resides on. No one on their vessel had a life jacket on.  Don't be a statistic and pledge to wear your life jacket!
Click here to share your pledge with your friends on facebook and/or twitter.
In addition to signing the boating safety pledge, take the time to share your best boating story. You will be entered for a chance to win a Flip HD camera, a beach towel, and a life jacket. Follow the Safe Boating Campaign on Twitter and Facebook.   Have a great time on the water this  summer and always put safety first!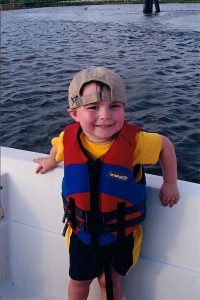 My little guy sporting his life jacket!

Follow @NolaTricia