The toothbrush experts at Oral-B are teaming up with Operation Smileto make life easier for children born with cleft palates, cleft lips, and facial deformities. Since 1982, Operation Smile has improved the quality of life of over 150,000 children in over 60 countries. This holiday season, they are kicking off a program called "Glide into the Holidays" to encourage good oral hygiene and the release of the new Oral-B Glide toothbrush. For every person who tweets or posts on Oral-B's Facebook wallwith the hash-tag #Switch2Glide through February 28, 2011, Oral-B will donate $1 to Operation Smile.  In honor of this great program Nola Mommy is sharing 10 great tips to make your life a little easier.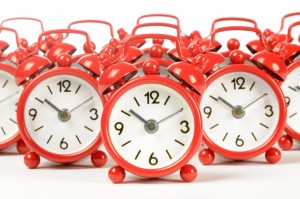 1. Set your Alarm 10 Minutes Earlier for Quality Time
I know your reading that tip and going WHAT?!? I know… I cherish every minute of my sleep too, but lately I cherish my 10 minutes of quiet time before the hustle of the day. I make my coffee, grab my organizer and plan out what I hope to accomplish for the day. Sometimes I read the news headlines or just relax. It's a great way to start your day that doesn't involve rushing from the second the snooze alarm goes off.
2. Prioritize your To-Do List
Even though we want to be WonderWoman we aren't and there is only so many things that can be realistically accomplished in one day. This is where you have to prioritize what needs to be done and what can wait to another day.
3. Learn the Art of Delegation
Again, the running theme is that you can't do it all. I know to some that is a bummer but it's the truth. Delegate age-appropiate chores to the kiddos and errands to the husband. Running a family takes teamwork.
4. Schedule Time to Relax
Everyone needs time to relax and we all do it in different ways. I try to schedule time at the gym and use that as my time to clear my head. If I write it on my calander it motivates me to go.
5. Organize a Junk Drawer
We all have them. A drawer where everything that lacks a proper place goes to.  Take the time to dump everything out and get rid of what you don't need and organize the rest. You will feel like you accomplished something and the next time you need to jot down a note you won't be digging through it for pen and paper.
6. Plan a Family Fun Night at Home
The price of taking an average sized American family to the movie theatre is staggering. Plan a family night in. Rent or buy a new movie or break out the board games. Sometimes staying home can be more fun and relaxing than a night on the town.
7. Organize your Photographs
Once your digital photographs are organized you will have an overwhelming sense of relief. I know I do. When you are caught up, get in the habit of coming home from an event and burning your photos to a disk or digital storage device the same day. I still prefer burning them to a CD, labeling the CD, and storing them in order by year to a file cabinet.
8. Prepare the Night Before
I always try to do this and when I do it is a huge timesaver the next day. I try to do things like placing his school uniform for the next day on his dresser, putting a pair of socks in his tennis shoes, packing his lunch, and ensuring that I complete any needed forms.
9. Focus on the Things you Accomplished
"Today is gone. Today was fun. Tomorrow is another one." ~Dr. Seuss
Instead of focusing on the tasks you were unable to accomplish spend your time focusing on the things that you were able to accomplish. There is always tomorrow.
10. Be Thankful
Write down 10 things that you are thankful for. When things get you down pull your thankful list out and update it or keep it in your purse. Sometimes our judgement gets clouded by the negative and we overlook all the positives. A patient once told me, "It's a good day because I woke up on the right side of the dirt." That's one way to look at things.
Sometimes it's little changes that can make life easier and give us more quality time with the ones we love. Remember to tweet with the hashtag #Switch2Glide to contribute  to the Oral-B Glide and Operation Smile "Glide into the Holidays" Program.
 "I wrote this blog post while participating in the TwitterMoms and Oral-B blogging contest, making me eligible to get full-sized Oral-B Glide products and a $30 Target gift card. For more information on how you can participate, click here."