My goal is to not only teach my son how to read but to also teach him the joy of reading. Yes, there will always be those books that are required reading and may not be of great interest to him, but I want him to be able to pick up a good book and read it for pure enjoyment. I truly believe that in order to acheive this, reading must be a part of his life from a young age. I highly recommend the  "I Can Read!" line of books by Harper Collins to be a part your child's journey to reading fluently.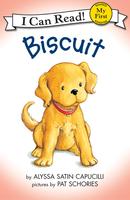 "I Can Read!" is a premium line of books for beginning readers. They feature over 200 titles by award winning authors and illustrators and include characters that are familiar to both you and your child. They feature five different reading levels to provide your child with the right amount of challenge. The line was started in 1957 and has since sold over 6 millions books.  "I Can Read!" books have been awarded both Newbery and Caldecott Honors. Click here to sign up to become an "I Can Read!" member and receive great members only benefits, including  newsletters targeted to your child's reading level.
Here are some tips to help encourage your child to embrace summer reading:
Have a plan! Decide to make reading a priority this summer and include it into your daily schedule. For us, we read at bedtime.

Make sure you choose books that are on your child's reading level. This is where the "I Can Read!" series becomes so helpful. Make sure your child is challenged but not to the point where they become discouraged. Offer them support while still encouraging them to sound out new words.

Give plenty of praise when they conquer a new word and sound it out independently!

Choose books that interest your child.  My son prefers fact books such as the "I Can Read!" book

Amazing Sharks

.

Encourage your child to read aloud to you, other members of the family, and even the family pet. I used to get my son to read aloud to our dog, Bailey, because I noticed he felt more comfortable. Probably, because she didn't correct him.

When reading with your child make the story come alive. If there are characters in the story, assign them each a different voice or a different person to read their lines. This makes reading fun for the entire family. This is the time to channel Robin Williams.

Engage your child in the story by asking questions. What do they think will happen next? How do you think that makes the character feel? What is your favorite picture? You will be surprised about what you can learn about your own child by doing this.

The opportunity to read is everywhere. Take advantage of the words on signs, while grocery shopping, and on a menu at a restaurant.
Good Luck to everyone on their summer reading journey. Please add any additional ideas in the comment section.

"I wrote this blog post while participating in the TwitterMoms blogging program to be eligible to get an "I Can Read!" book. For more information on how you can participate, click here."