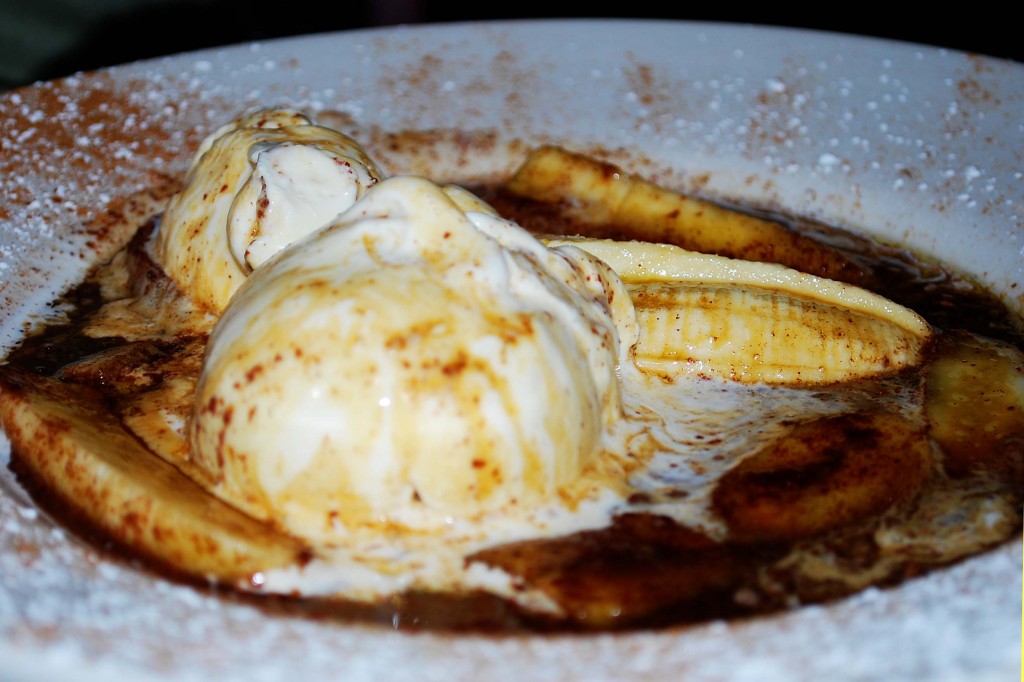 There is a new show on the Food Network called "The Best Thing I Ever Ate." On the show, celebrity chefs from the network talk about the best food they ever ate in a specific category. It got me thinking. If I had to choose the best food I have ever eaten in my entire life what would it be? It took about 0.3 seconds for me to come up with bananas foster from Brennan's. Founded in 1946, it is a restaurant located on Royal St. in the heart of the French Quarter. It was there that in 1951, Chef Paul created the now internationally famous dessert named bananas foster. The dessert is named after Richard Foster who served on the New Orleans Crime Commission with Owen Brennan. Below is the actual recipe from Brennan's.
 Click here for the bananas foster recipe and others from Brennan's.
BANANAS FOSTER
¼ cup (½ stick) butter
1 cup brown sugar
½ teaspoon cinnamon
¼ cup banana liqueur
4 bananas, cut in half lengthwise, then halved
¼ cup dark rum
4 scoops vanilla ice cream
Combine the butter, sugar, and cinnamon in a flambé pan or skillet. Place the pan over low heat either on an alcohol burner or on top of the stove, and cook, stirring, until the sugar dissolves. Stir in the banana liqueur, then place the bananas in the pan. When the banana sections soften and begin to brown, carefully add the rum. Continue to cook the sauce until the rum is hot, then tip the pan slightly to ignite the rum. When the flames subside, lift the bananas out of the pan and place four pieces over each portion of ice cream. Generously spoon warm sauce over the top of the ice cream and serve immediately.